It is possible to order a PCB again ordered in the past enjoying a 10% discount and without resend the file, just login and go to select the desired code to produce again in the top right part of the Homepage on My Account will display all the codes that you can reorder: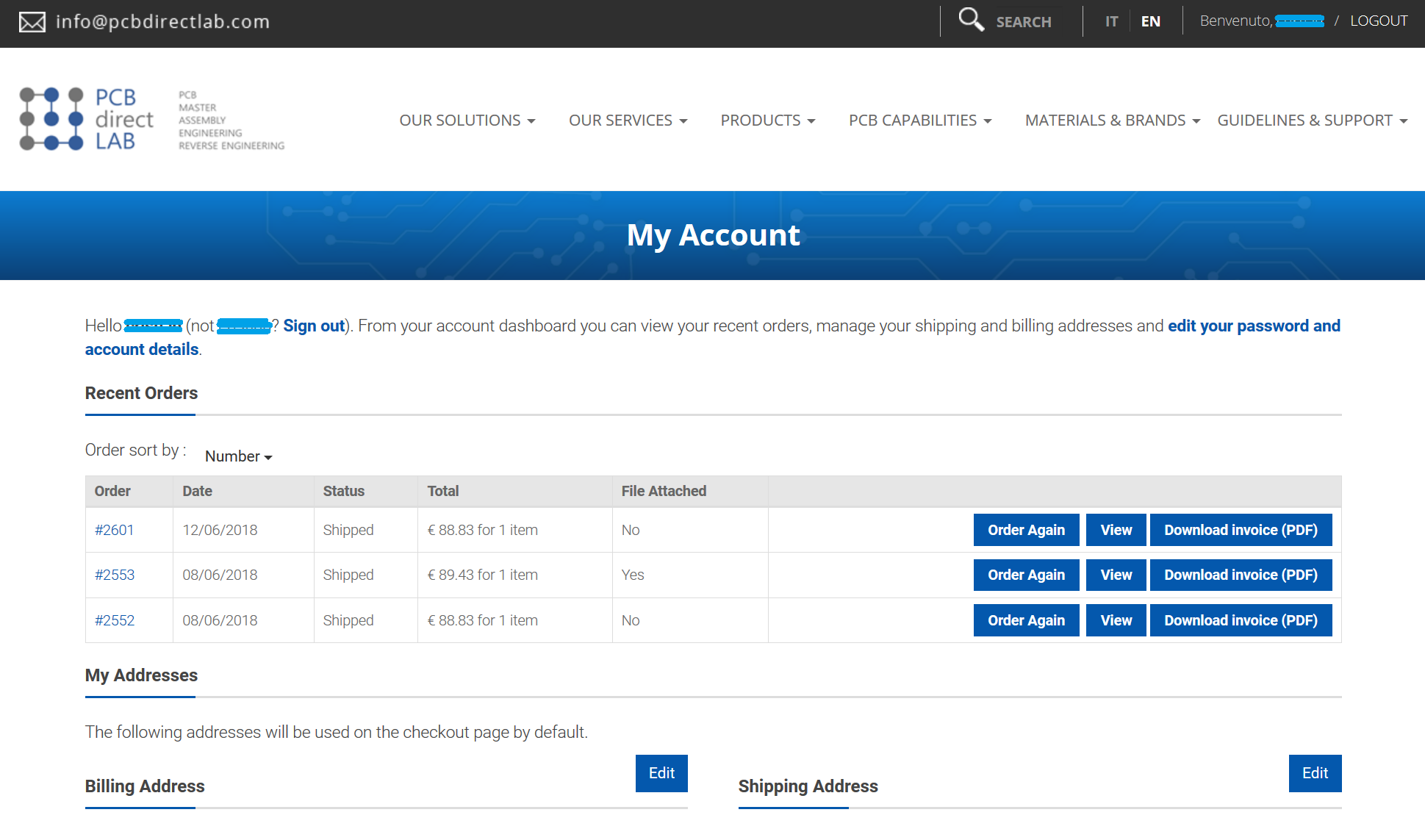 A list of previously ordered PCB will be displayed. By clicking on the column headings you can sort the list by order number, your internal code, type of printed circuit, etc.
Once you find the printed circuit you want to reorder, click the button: Order Again  :

You will be directed to the summary page where you can reorder the same number of PCB and the production timeline of the previous order (10% discount will be automatically calculated in the summary):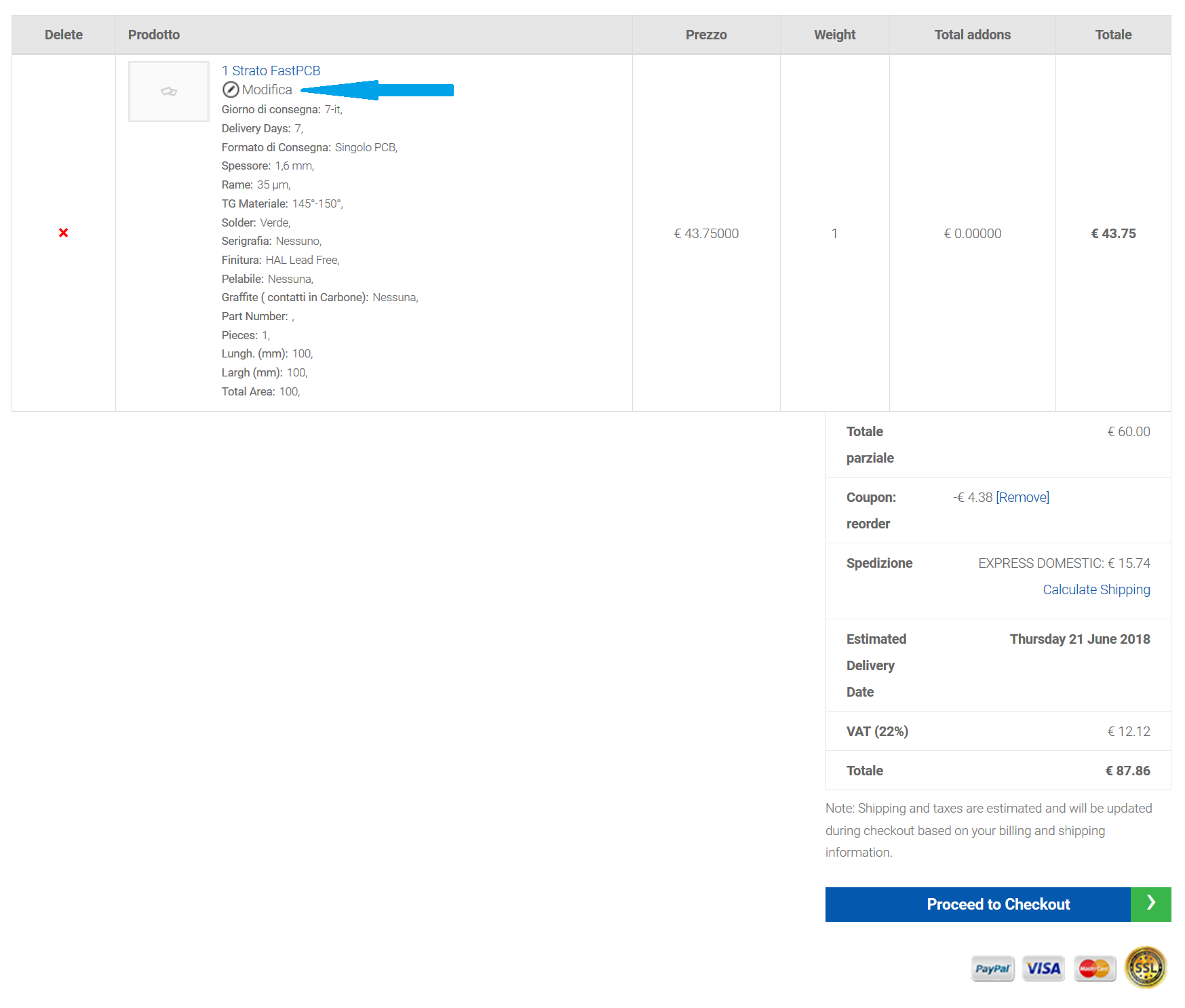 You will benefit from the 10% discount by re-producing the already produced circuits and you will not be able to change the features or specifications, if you want click to Change to change the production timing and the number of PCB to produce: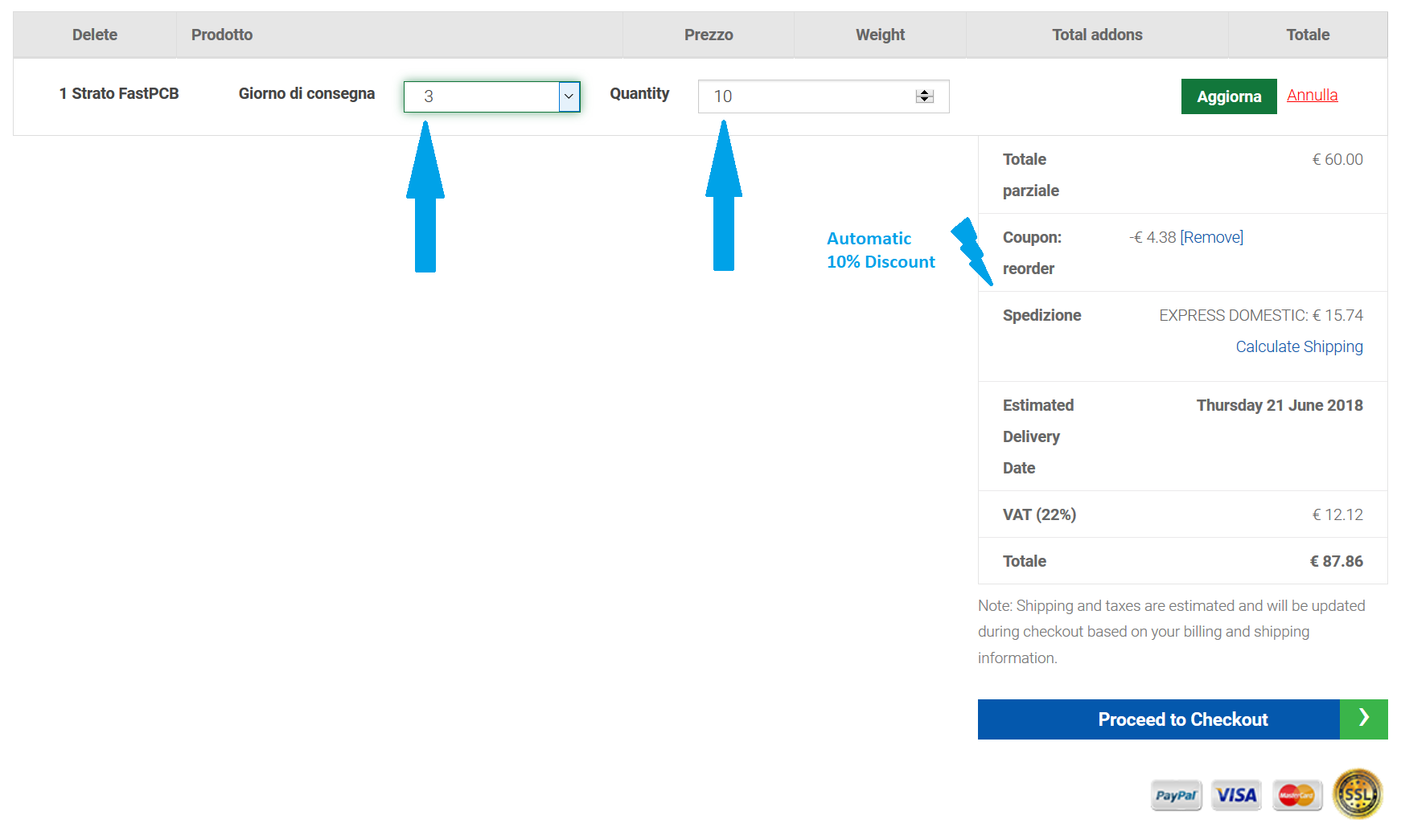 Then click the buttom Proceed to Checkout and proceed as a normal order. There will no longer be asked to upload the file and will be practiced there the discount provided.
Re-order a previous completed order and receive a DISCOUNT!